from the Sewanee Mountain Messenger archives
The pirate ship "set sail" last spring, and Elliott Park is sparse, but community momentum is building to improve playgrounds in Sewanee.
Emily Puckette, a Sewanee math professor and mother of a six-year-old, is one of the strongest voices for bettering local play areas. Puckette began discussions with University officials about playgrounds after the University removed a wooden pirate ship, a log cabin and a metal car that were in disrepair from Elliot Park. Now basically all that remains is a swing set and chin-up bar.
"I'm really involved because I saw the difference when things were in that park and people would come," she said. "And the absence of things in that park … A whole summer was going by without people gathering there, and children were missing that opportunity."
Puckette, who grew up in Sewanee, said this is a unique and diverse community and the playground off University Avenue was a prime spot for people to "associate and communicate."
She told the Sewanee Civic Association at its regular meeting on Nov. 7 at the EQB Building that she is seeking help from local stakeholders to better playgrounds by considering the best locations and new equipment, and possibly consolidating maintenance of playgrounds.
Money and manpower will be available, and the University has expressed willingness to help, Puckette noted. She added that the Civic Association might be a prime candidate to handle maintenance.
"I really think (helping with playgrounds) is right down our mission and we can really get something done if we get a little more focus and numbers together," said Theresa Shackelford, association president. "It goes right along with what the Civic Association of old did."
Association member Doug Cameron, assistant Sewanee fire chief and a lifelong resident, noted that in the past there were community workdays at the playgrounds, and citizens have a history of spearheading large projects, such as Sewanee Elementary School.
Some of the other public play areas are at St. Mark's Community Center, the playgrounds in the Woodlands community, at the Sewanee Community Center and at the Sewanee Youth ballfields.
The SCA is committed to the long-term care and upkeep of a redeveloped Elliott Park. Sewanee is not only a place where families live, but is a place where families are valued. Make a difference. You can send a check in to SCA For the Parks, PO Box 222, Sewanee, TN 37375. Or, to use a credit card, click the link below.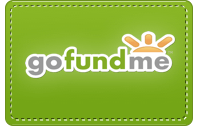 The Sewanee Civic Association is the sponsoring organization for Cub Scout Pack 152, The Parks Committee, the Sewanee Classifieds, and the Sewanee Community Chest.